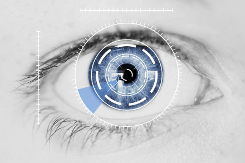 Frost & Sullivan's Technical Insights research group provides clients with intelligence on emerging technologies and facilitates contact with the companies driving these technologies. These insights help clients stay at the forefront of technology adoption, preserving their reputations for innovation and creativity.
Technical Insights specializes in monitoring technologies across Frost & Sullivan's other industry research groups. Every consultant and analyst maintains expertise in a specific technology area, bringing unparalleled expertise to our technical evaluations and allowing our clients to separate the news from the noise.
Our comprehensive 360° perspective takes our analyses one step further by situating technology evolution within global Mega Trends, emerging market trends, and industry convergence trends.
Key Topics of Expertise
Emerging technologies in

Advanced materials
High-tech sensors
Microelectronics
Genetics
Specialty chemicals

Additional technologies emerging from the broad range of industries Frost & Sullivan monitors
Patent information
Research and development (R&D) breakthroughs
Forecasting and impact analysis