Frost & Sullivan's Public Sector offers strategic advisory services to government and multilateral organizations around the world. Our consulting expertise include areas such as developing industry roadmaps, formulating capability development policies, developing economic master plans, assessing and recommending measures to enhance labour productivity.
By leveraging on our diverse industry expertise, global presence, as well as experience working with public sector organizations around the world, we help our clients address the challenges they face. Through our knowledge of current and future global trends, we translate global opportunities to deliver economic value for our clients.
Public Sector Global Challenges
Promoting economic growth, generating employment and ensuring balanced yet sustainable development has traditionally been topmost on the agenda of governments worldwide. In recent times, governments have played a critical role in generating balanced growth through innovative measures such as cash transfers, development policies for Micro, Small and Medium Enterprises (MSME), and skill and productivity enhancement schemes. There has also been a revival in adoption of industrial policy with many Asian economies and even key developed economies such as France, the USA and the UK pursuing "increasingly aggressive" industrial policies. The revival has been driven by pressure to reduce unemployment and stimulate growth post financial crisis, desire to rebalance certain economies, and the perceived need to respond to the apparently successful industrial policies of fast-growing economies. As a result, the role of government in national economies has significantly expanded for most countries.
However, the government's ability to continue to play a proactive role in the economy has been dented post financial crisis of 2008-2009 as several countries have struggled with huge fiscal deficits because of their stimulus plans. The aging population in most key economies together with rising healthcare costs has resulted in increased pressure on national budgets worldwide. Against this backdrop, governments are therefore focusing on improving its efficiency – externally and internally. Going forward, several governments are investing in certain key themes to promote the growth of their economies while ensuring the maximum value for money in order to tackle the following challenges.
Key Clients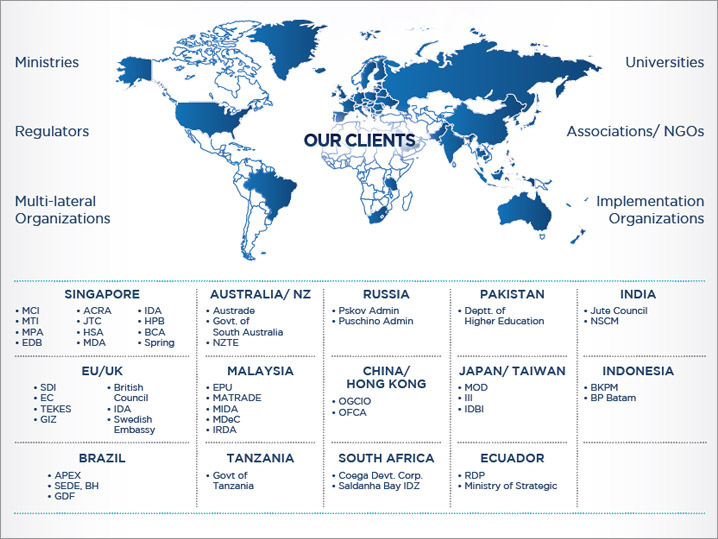 Industry Convergence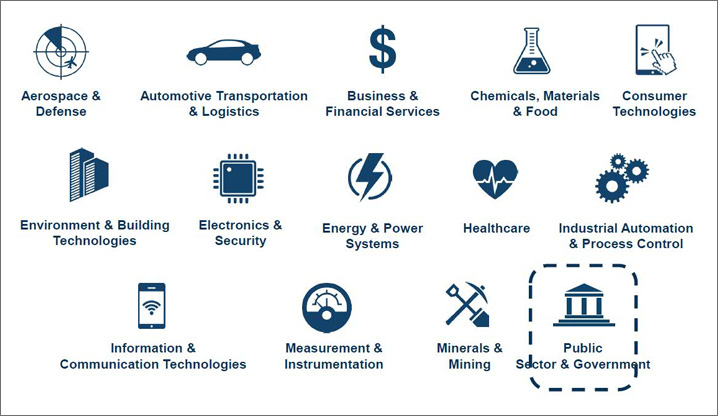 Technology Analysis