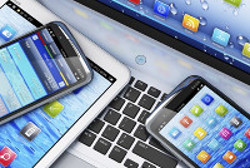 Strategic Imperative
The Mobile & Wireless Communications market is characterized by rapidly changing technology, evolving customer demands, and the frequent introduction of new products and services. With the deployment of Next Generation network technologies, today's service providers are in search of applications that can take advantage of increased data speeds and bandwidth to provide compelling services to users. How will your business address the new era of mobility needs?
Next Generation Trends
Traditional Capacity Expansion is Insufficient – Mobile data traffic will continue to grow exponentially. Wireless offloads strategies will continue to play a critical role even after migration to LTE. Operators will look to WIFI and small cell as a cost-effective solution to manage rapid data growth. Mobile payments will outpace credit card transactions and boost peer-to-peer transactions. Using mobile phones for credit card purchases will become the norm.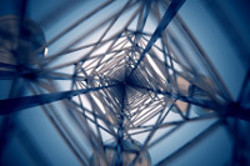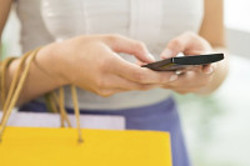 The wireless industry is maturing, now surpassing 100 percent penetration in many countries. The trend is a saturated market with the forces of consolidation and pricing pressures intensifying. Margins have already been shrinking at a faster rate than any other time in the wireless industry. The pie simply is not growing as rapidly as it once was – it's now a game of share-shifting. .What can carriers do to offset this market dynamic? Service innovation is the key. The ability to introduce differentiated value added services to enhance ARPU, attract customers from competitors, and reduce churn will be critical for any wireless carrier's long term success.
Long-Standing Relationship with Key Mobile Stakeholders

Frost & Sullivan has a history of successfully working with international wireless carriers and key mobile market participants on syndicated and custom research initiatives often involving best practices in wireless service and product innovation.
Frost & Sullivan maintains longstanding relationships across the mobile and wireless value chain including carriers, device manufacturers, application providers, integrators, end-users, and industry experts.
We understand the directions being taken by wireless industry leaders and bring this perspective to support consulting engagements.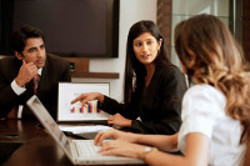 Market Credibility and Visibility
Frost & Sullivan regularly consults vendors, channel partners and end-users on product and market strategies to aid in accomplishing growth objectives.
Our global analysts routinely address growth opportunities as speakers and panel moderators at leading industry events
Why Frost?
Local Presence 'Feet on the Street' & Global Footprint
Frost & Sullivan's close interaction and ongoing local mobile and wireless coverage will be key to this engagement.
Synergies gained from existing relationships with international wireless carriers, OEMs, mobile application providers, and infrastructure vendors will allow for collaborative working efficiencies.
With 1,800 analysts in 40 global offices, Frost & Sullivan ensures that our clients receive global coverage and perspective based on regional expertise.
Mobile and Wireless Research
Analytics Research
Growth Consulting
Growth Workshops
Testimonials
Mobile and Wireless Research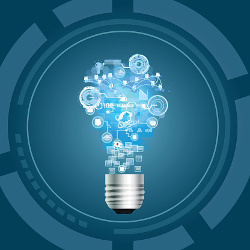 Frost & Sullivan was founded on the simple premise that research should enable decision-makers to use marketing information in more innovative and meaningful ways. With this objective in mind, the company developed a comprehensive range of research services and state-of-the-art analytical tools. Frost & Sullivan has continued to grow, adapt, and innovate to meet the challenges and opportunities of today's ever-changing business world.
For more information, please select a service below:
Analytics Research
Growth Consulting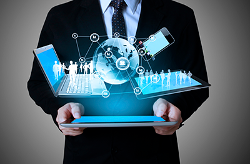 Benefits to Clients
We help our clients understand the implications of mobile and wireless trends and develop and implement growth opportunities. We have worked with key players along the mobile and wireless value chain including carriers, device manufacturers, application providers, integrators, and new technology pioneers to help them evaluate and pioneer new product and service solutions using disruptive business models.
We do this through tailored and customized strategic consulting engagements. Projects typically involve several phases from discovery, evaluation/analysis, development, and implementation of business plans and growth strategies. We leverage our in-house research and industry experience coupled with well-defined tools and techniques, tailored and developed by Frost & Sullivan, to manage and deliver these projects.
Frost & Sullivan's Mobile & Wireless team can support your organization on each of the following areas.
New product and services solutions: We can support you develop new mobility products and services.
Business Model: Detailed advice on or creation of mobile business models under various scenarios, for leading stakeholders and associations
Innovation & Technology: Support wireless carriers to OEMs on potential of new technology to improve operations.
Customer Analysis: "Voice of customer" assignments focusing on attitudes towards mobile and wireless trends.
Branding & Positioning: Support through an integrated marketing platform to launch new mobile and wireless services and create a brand that is affiliated with mobility
Statistical Analysis & Forecasting: regional mobile trackers to forecast future market potential and uptake rate analysis
Advisory services to strategically advise on mobile and wireless initiatives and growth opportunities.
Any questions? Please email us and we'll respond within 48 hours biadarola@frost.com
Growth Workshops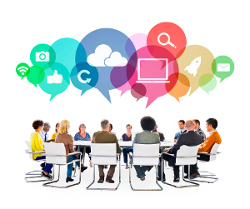 Frost & Sullivan's Mobile & Wireless Team can deliver a bespoke workshop to your organization to highlight the emerging trends and identify the impact they will have on your company. There is tremendous technology change in mobile and wireless, ranging from bandwidth to devices to applications.
The workshop can be flexible around your needs – we can attend your strategy day or workshop as an external expert keynote speaker. Or we can provide comprehensive facilitation of a workshop to ensure your delegates are fully engaged in strategy development. We not only have expertise in mobile device, mobile services, and mobile infrastructure opportunities as related to the unique needs of the departments attending the growth workshop, we have analyzed megatrends that impact this industry, including Internet of Things and M2M, Automation, Robotics, and Virtual Reality. We have experience in strategy development, planning and implementation.
Testimonials
"The Stratecast BDA team is highly engaged and knowledgeable about the industry. Jeff Cotrupe's analysis of market needs, competition, and landscape have always been spot on and gone well beyond a typical 'competitive analysis'…he offered incredible new insights for my product roadmap and/or marketing strategy. Stratecast takes a true interest in the companies and products they work with and are always on the lookout for well matched opportunities for their clients even after the deliverables are complete."
"Jeff Cotrupe and the Stratecast BDA team have their finger on the pulse of this industry and have been a great source for information and research on the exploding mobile analytics and advertising market. I was part of a panel moderated by Jeff and it received excellent reviews from senior marketing executives from major brand marketers. I look forward to working with Jeff and Stratecast again."
One of the largest Big Data solutions providers in the world has engaged Stratecast | Frost & Sullivan for the creation of thought leadership white papers, videos, infographics, client snapshots, and more. This client credited Stratecast | Frost & Sullivan for increasing the quality of its client outreach efforts and helping to articulate a value proposition that resonates with potential customers.
After Stratecast performed a total addressable market (TAM) assessment, the client–an innovative provider of predictive 'what-if' scenario modeling solutions–eschewed its own previous estimates and literally 'took Stratecast's data to Wall Street,' obtaining Series A (initial round) funding to grow its operations.
After Stratecast | Frost & Sullivan wrote a prelicensed report for a top-10 provider in the ultra-competitive artificial intelligence/chatbots space, the client conducted Twitter and Facebook social marketing campaigns that drove thousands of targeted prospects to the landing page to download the report–providing a large pool of qualified leads to the client's sales organization.
Executive at a top-3 healthcare insurance provider: "Stratecast | Frost & Sullivan's BDA team exhibits a passion for the industry that shines through in its work. Jeff Cotrupe has a natural curiosity and comprehension for the business and thrives on the opportunity to share his insights with the community.
A new market entrant in the analytics space noted that Stratecast | Frost & Sullivan's efforts provided a piece that significantly improved the quality of its market collateral
"It is a good mix of strategists, operating managers and thought leaders."
"Great event and the time spent was one of my best investments."
"Frost & Sullivan went the extra mile in satisfying all of our requirements and the research results were embraced [by our leadership] as well as the rest of the company."
"During this past year, we have been impressed with [Frost & Sullivan's] analysis, infinite curiosity and continuous drive to pursue and obtain information from sources throughout the entire telecom chain from supplier to vendor to carrier to consumer."
"You've impressed us with your flexibility and adaptability. There aren't too many companies that ask us consistently for feedback. There are even fewer to whom we'd provide constant feedback."
Frost & Sullivan's expertise in Mobile & Wireless research and consulting includes work in the following strategic and operational areas.

Mobile Consumer
Regional Mobile Outlooks (NA, CALA, EU, APAC)
Mobile Wallet & Payments
Smartphones and Mobile OS
Mobile Advertising Insight
Global Android Insight
Mobile Application Storefronts
Next Generation Tablets
LTE & Mobile Data Consumption Trends
Mobile Support & Protection Services

Mobile Enterprise
Mobile Enterprise Apps Outlook
Mobile Office (Email/PIM) Solutions
Mobile Sales Force Automation (SFA)
Mobile Workforce Management (MWM)
Mobile Field Asset Management
Enterprise Mobile Platform Solutions
Emerging Mobile Vertical Trends
M2M Market Trends and Analysis
Next Generation E911 (NG911)

Let us help you grow your revenues through a better understanding of the mobile and wireless space.