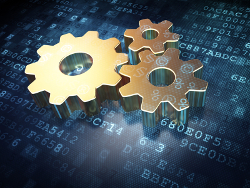 Digital technologies are transforming every vertical market – understanding both the ICT and industry perspectives that are driving change is vital. Every industry is seeking to evolve in line with changing customer requirements, to enable the delivery of innovative new services, and to improve internal working processes. ICT is the catalyst that is powering this transformation; ubiquitous connectivity, cloud computing, IoT and big data analytics are among the core technology groups that are driving vertical market evolution.
Industry disruption and transformation will present numerous opportunities, as well as challenges, for technology vendors, service providers, and enterprise customers.
Understanding every major aspect of this changing landscape, the impact on your business and developing a strong and timely market response will be the key to continued success and growth in this market. The most significant growth opportunities for the ICT sector will come in areas where technology can support new and innovative business models – and, essentially, business value.
Why Frost?
Frost & Sullivan's Digital Transformation of Industries team is uniquely positioned to be your growth strategy advisor and implementation partner. We combine continuous coverage of the ICT industry with deep expertise in vertical markets to identify how industries will transform, and how ICT providers can make this a reality.
Frost & Sullivan's research and consulting expertise includes work in the following areas:
CIO Perspective – An end-user perspective, drawing on direct interaction with CIOs across multiple verticals
Industry Analyst Perspective – Assessment of how industries are transforming, driven by ICT investment, by vertical industry analysts
IT Analyst Perspective – Telecom Beats & Emerging Technologies – AI, Blockchain, IoT, AR/VR
Analyst Inquiry – Analyst time to gain a deeper understanding of all of the above
Digital Transformation of Industries Research
Analytics Research
Growth Consulting
Growth Workshops
Testimonials
Digital Transformation of Industries Research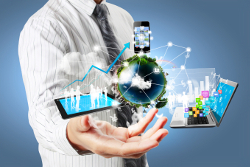 Frost & Sullivan's Digital Transformationof Industries Growth Partnership Service helps ICT vendors and service providers to navigate emerging opportunities across vertical markets. By understanding the industry trends that are driving vertical market growth, our clients can position their solutions – and define their product/service roadmaps – to maximum effect. Rooted in a solid foundation of market intelligence research, our expert analysts and consultants provide a continuous flow of actionable opportunities, strategies, and advisory services through virtual and in-person interactions.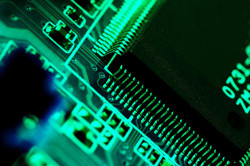 Our Growth Partnership Service research, advisory and interactive perspectives cover:
Technologies and market sector analysis
Industry-specific trend coverage
Competitive analysis
Geographic research
Analytics Research
Growth Consulting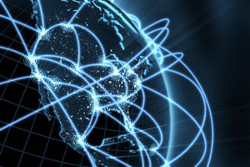 Frost & Sullivan not only describes and diagnoses your challenges, we go well beyond by predicting future opportunities and prescribing a customized solution for your organization. Below are some ways we can help you with bespoke requirements. With the breadth and depth of our capabilities, we are best positioned to help you through all the stages of digital transformation.
The transformation taking place across vertical market presents tremendous challenges to technology vendors and service providers to reinvent and reposition themselves for future success. Frost & Sullivan analysts help market participants identify growth opportunities and develop sustainable business strategies. Close understanding of end-user needs and extensive competitive intelligence inform our consulting engagements and enable the Digital Transformation of Industries team to arm clients with custom-tailored market data, analysis and insights to help them thrive and flourish in the dynamic and constantly evolving market.
Key areas where Frost & Sullivan can provide value include the following:
New Product and Services Solutions: We can support your organization in developing or deploying new products and services that deliver greater customer value to clients in across a variety of vertical markets.
Customer Analysis: We can help identify specific customer needs and pain points through detailed surveys and data analyses.
Branding and Positioning: Frost & Sullivan can support your organization through an integrated marketing platform to more effectively launch and promote new products, services or business models.
Statistical Analysis and Forecasting: We can assess growth opportunities and market potential in new/specific customer segments, geographies and product/service areas.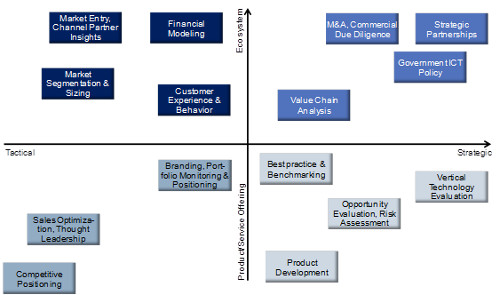 Growth Workshops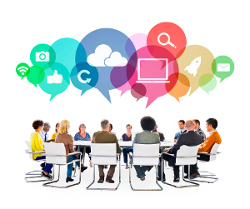 Frost & Sullivan delivers unique growth workshops to identify and exploit the opportunities of digital transformation by drawing on our extensive knowledge of both ICT and industry trends.
Our growth workshops help IT companies gain first mover advantage when they pursue emerging opportunities. We also support executives who want to align key internal stakeholders to achieve a common goal. In addition, we help technology end users shape their digital strategy and make critical choices.
Frost & Sullivan workshops are designed around our clients' needs. We can attend client strategy days as expert external keynote speakers, or we can fully facilitate a strategy workshop. A follow-up report with an action plan and steps are an important part of our service.
Testimonials
Great networking and ability to connect with Senior Marketers from different sectors to exchange ideas and best practices.
Good content discussed in an engaging and interactive form, and frequent and open networking opportunities.
CIO Insight

Market Sizing

Hot Topic Research Focus

Digital Transformation Series
Let us help you grow your revenues through a better understanding of the digital transformation in industries space.