Frost & Sullivan has Uncovered the Top Enterprise Security Mega Trends
The increasing sophistication and focused targeting of attacks boosts the demand placed on the security architecture.
Evolving compliance requirements for organizations are layered on top of the core need for security.
The shortage of in-house and deep security expertise and talent drives organizations to look beyond doing what has been done in the past.
The increasing complexity of network security point products is difficult to manage for businesses with small security teams and breeds opportunities for mistakes or gaps for exploitation by attackers.
Intensifying focus on the core functions of the organization drive cloud service adoption and increasing use of third party services providers.
Analytics drive advance threat detection. New and better data will "be the rage," moving the focus away from the network perimeter and to commutations networks and to the endpoint.
Why Stratecast | Frost & Sullivan

Frost & Sullivan's Stratecast practice directly assists clients in achieving their strategic objectives by providing critical and objective insights. Stratecast's industry analysts and market experts provide the telecommunications industry with market consulting and tactical strategic forecasting.
This market information and industry research helps senior executives make critical business, technology, product, partnership, and tactical strategy decisions. Our custom consulting, analyst availability, and market subscriptions provide your firm with winning business growth strategies.


With 40+ Offices monitoring for opportunities and challenges, our CyberSecurity team delivers:
An annual tracker
Guidance to consumers of network security
Deep research on network security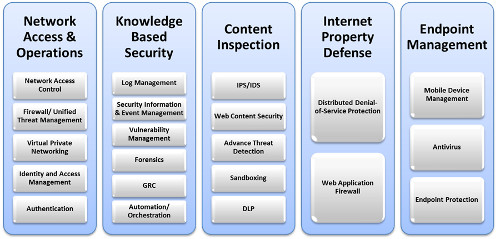 Cyber Security Research
Analytics Research
Growth Consulting
Growth Workshops
Testimonials
Cyber Security Research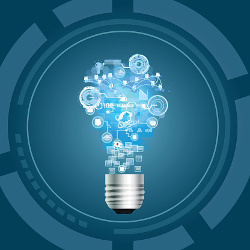 Frost & Sullivan was founded on the simple premise that research should enable decision-makers to use marketing information in more innovative and meaningful ways. With this objective in mind, the company developed a comprehensive range of research services and state-of-the-art analytical tools. Frost & Sullivan has continued to grow, adapt, and innovate to meet the challenges and opportunities of today's ever-changing business world.
Client Benefits
The strategic insights that Stratecast|Frost & Sullivan provides will help your business outpace the competition in the escalating cloud wars.
Analytics Research
Growth Consulting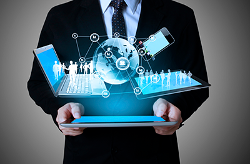 All organizations have sensitive data. Whether that data is patient information, customer transactions, financial information, or intellectual property, it is information that needs to be protected, both to protect the organization and its customers.
Companies in virtually every industry, from banking/financial services, telecommunications, healthcare, technology, retail, manufacturing services, and public sector have Network Security solutions in place to protect their networks and systems from outside attack.
Key areas where Frost & Sullivan can provide value include the following:
New Product and Services Solutions: We can support your organization in developing or deploying new cyber security products and services that deliver greater customer value.
Business Model Transformation: We can support you in transforming your business to address the challenges and opportunities of the industry's shift to the cloud.
Customer Analysis: We can help identify specific customer needs and pain points through detailed surveys and data analyses.
Branding and Positioning: Frost & Sullivan can support your organization through an integrated marketing platform to more effectively launch and promote new products, services or business models.
Statistical Analysis and Forecasting: We can assess growth opportunities and market potential in new/specific customer segments, geographies and product/service areas.
Any questions? Email us and we'll respond within 48 hours psomers@frost.com
Growth Workshops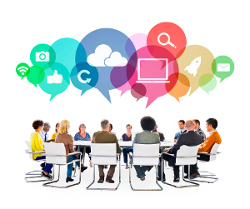 Frost & Sullivan can deliver a bespoke workshop to your organisation to highlight the emerging Connected Consumer trends, and identify the impact to your organization. This is flexible around your needs, where we can attend your strategy day or workshop as an external expert keynote speaker, through to full facilitation of a workshop to ensure your delegates are fully engaged with opportunities and their relevance to their department. Full written follow-up insights and actionable strategies are provided thereafter. We have delivered such workshops for leading providers across the value chain (list available on request).
Testimonials
Getting an overview how other businesses structured their services. Which tools should work best for my service teams and how to get to a better customer engagement.
GIL offered real ideas and experiences to the core words of innovation and leadership. GIL was also able to deliver a return on the investment of time far above any other event you will attend in your career.
A combination of highly relevant topics geared for business executives in leadership positions.

Infrastructure
Firewall/VPN IDS/IPS SSL VPN SIM/SIEM Wireless IDS/IPS Content Filtering UTM NAC DLP/ILP Web App Firewalls

Endpoint
Anti-Malware Mobile Anti-Malware Content Filtering NAC Full Disk Encryption Secure USB DLP/ILP

Access Control
One Time Password Tokens Anti-Fraud PKI SSL Certificates Identity Management SSO

Managed Services
CPE Hosted Professional Penetration Testing Vulnerbility Assessment

Vulnerability Research
Quarterly Vulnerability Research Trackers Vulnerability Management Vulnerability Research Feeds Application Security
Let us help you grow your revenues through a better understanding of the cybersecurity space. Contact