Cloud & Communications Services
In the past decade, the cloud decision has moved from tactical to strategic, from a cost-cutting move to an investment in business agility and speed-to-market. Cloud services are the cornerstone of enterprise IT transformation efforts that are upending traditional data center technologies, operations, and roles. The new goal is a seamless, hybrid environment that comprises multiple deployment models and environments: premises-based and hosted; physical and virtual; public and private. But in these early days of the cloud era, there continues to be a gap between customer expectations and provider capabilities. Is your business at risk of being left behind?

Why Stratecast|Frost & Sullivan
With analyst teams located across all regions of the world and representing multiple disciplines, our cloud research provides service providers, IT vendors, and enterprises with a comprehensive view of a business model that continues to reshape how we procure and utilize technology resources.
Our Solution – Growth Partnership
Stratecast|Frost & Sullivan's cloud Growth Partnership Services (GPS) offer extensive market analysis to help providers and enterprises understand how to navigate within the rapidly changing cloud and data center market. Our research seeks to connect-the-dots across multiple trends that impact buying behavior, offering practical yet often unexpected recommendations for cloud and IT providers.
Leveraging annual customer surveys and extensive provider interviews, our evolving coverage areas include trends in:
Infrastructure as a Service and Data Center Services markets
Platform as a Service
Disaster Recovery as a Service
IT as a Service
Convergence/Hyperconvergence
Management and Orchestration Platforms
Through our interactive program, subscribers are assured access to our top cloud analysts and subject-matter experts worldwide.
Client Benefits
The strategic insights that Stratecast|Frost & Sullivan provides will help your business outpace the competition in the escalating cloud wars.
Big Data Research
Analytics Research
Growth Consulting
Growth Workshops
Testimonials
Big Data Research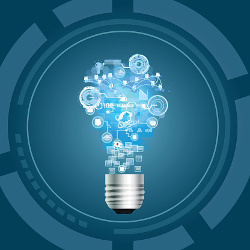 Frost & Sullivan was founded on the simple premise that research should enable decision-makers to use marketing information in more innovative and meaningful ways. With this objective in mind, the company developed a comprehensive range of research services and state-of-the-art analytical tools. Frost & Sullivan has continued to grow, adapt, and innovate to meet the challenges and opportunities of today's ever-changing business world.
For more information, please select a service below:
Analytics Research
Growth Consulting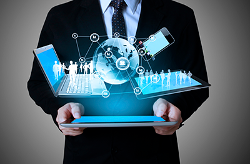 Whether you are selling or buying cloud-based services, our tailored and customized strategic consulting engagements can help you leverage cloud technologies and solutions to achieve your strategic business goals. We work with leading and emerging players in the cloud and IT markets, including cloud service providers, converged and hyperconverged infrastructure vendors; management and orchestration platform providers; and independent software vendors. We work with our clients to identify strengths and gaps in their products and services, and help them educate their current and target clients about growth opportunities in an evolving market.
Stratecast's Cloud team can support your organization on each of the following areas:
New Product and Services Solutions: We can support you as you develop and evolve cloud-based products and services.
Business Models: Detailed advice on or creation of cloud business models under various scenarios, for leading stakeholders and associations.
Customer Analysis: "Voice of Customer" analysis focusing on evolving perceptions and behavior towards hybrid and cloud adoption.
Branding & Positioning: Support through an integrated marketing platform to launch or extend your cloud-affiliated brand.
Advisory Services to strategically advise on cloud initiatives and growth opportunities.
Any question? Please email us and we'll respond within 48 hours psomers@stratecast.com
Growth Workshops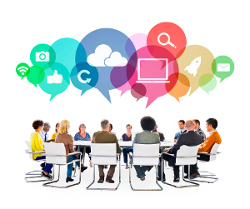 Frost & Sullivan's Cloud Services Team can deliver a bespoke workshop to your organization to highlight the emerging trends and identify the impact they will have on your company. There is tremendous technology change in cloud applications.
The workshop can be flexible around your needs – we can attend your strategy day or workshop as an external expert keynote speaker. Or we can provide comprehensive facilitation of a workshop to ensure your delegates are fully engaged in strategy development. We have expertise in cloud services and cloud infrastructure opportunities as related to the unique needs of the departments attending the growth workshop, and we also have analyzed mega trends that impact this industry. We have experience in strategy development, planning and implementation.
Testimonials
This is an excellent piece of work. It aligns perfectly with [our marketing deliverables]. I cannot find anything that requires changing.
Stratecast Cloud VP Lynda Stadtmueller named to 2016 "Top 10 Cloud Evangelist" list by CloudNOW, awarded to "cloud amplifiers … who contributed to the astronomical growth of cloud, open source, and converging technologies.
Our team liked this white paper so much that we have no edits for you. It was very well written and executed the mission of articulating the benefits a colo provider can provide for hybrid cloud solutions. Overall, we felt this is a strong piece and are very pleased. Thank you for your hard work in putting this together.

Storage as a Service

Infrastructure as a Service

Storage

Platform as a Service

Public, Private, and Hybrid Cloud

Data Center Infrastructure
Contact us to see how we can help your company meet its strategic growth plans.
In addition to cloud GPS subscriptions, we offer consulting services, market-facing assets to help you reach your customers, and best practice analyses to show how you fare against competitors.  Let us help you grow your revenues through a better understanding of the cloud services space.