The world is creating 2.5 exabytes of data daily. Every organization needs to access that tidal wave of information to make better, faster decisions—or risks being left behind.
If you are a big data and analytics (BDA) buyer: how can you access, manage, and distribute data—so your people can work smarter, and your company can prosper in the ultra-competitive global economy?
If you are a BDA provider: how can you keep your finger on the pulse of the market—so you can compete most effectively and deliver solutions buyers want?
If you are an investor: where should you place your bets?
Our BDA program can help. We perform ongoing research to provide you with up-to-date insights and perspectives on industry and technology trends, market measurements and forecasts, and strategic movements. With a global team of 300+ analysts and consultants focused on big data applications and enabling technologies, Frost & Sullivan offers the most comprehensive research into the ecosystem, new business models, business and consumer applications, and much more.
Our BDA Program Delivers
Our BDA practice serves buyers and sellers of, and investors in, BDA 
solutions. We provide an outstanding combination of market research, 
industry analysis, and custom consulting services. Our clients benefit from 
the most objective and informed analysis of BDA market dynamics, industry and technology trends, and business perspectives.
We publish our ongoing research in regular reports,
providing subscribers with up-to-date perspectives
−Market dynamics, measurements, and forecasts
−Technology innovations
−Industry trends and strategies
We deliver subscription reports via an online portal
Analyst team members provide additional insight and support
Custom research and consulting engagements tailor BDA analyst services to the specific needs of each client
Our market assessments are careful, conservative, and defensible
−We develop our own technology and market models
−We don't deal in hype or the "opinion of the day
Big Data Research
Analytics Research
Growth Consulting
Growth Workshops
Big Data Research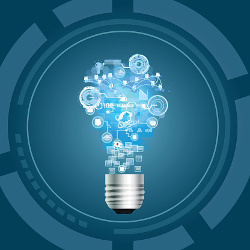 Big data and analytics is a broad technology domain that involves on the one hand, the infrastructure to support very large data lakes, and on the other, the analytical applications that leverage those data lakes for the benefit of business decision makers. As a result, Frost & Sullivan tracks the adoption of big data technology and conducts annual surveys to gauge the degree to which such technology provides measurable returns on investment. We also cover the application of analytics to tap the promise of big data, and since this increasingly includes the application of heuristics and cognitive computing technologies, we follow those spaces carefully as well.
One of the more interesting aspects of big data is the degree to which it can now consolidate diverse streams of data to build extremely detailed profiles of individual consumers. This is catching the attention of public policy groups and regulators so we also follow the impact on privacy that these technologies have and have engaged with some of the top thinkers in this field. Privacy is a key area of analysis in the practice.
Finally, big data and advanced analytics are expensive solutions that demand a transformational approach to business management. As a result, we also track the degree to which BDA users are reconfiguring their businesses to leverage such technology.
Analytics Research
Growth Consulting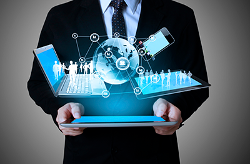 Companies that are either thinking in terms of implementing Big Data solutions or who are developing such solutions need to engage with Frost & Sullivan's Big Data and Analytics team to ensure that their efforts include the latest thinking and market insights.
The Big Data and Analytics team has successfully completed a substantial number of custom engagements that include the production of thought leading white papers as well as market sizing analysis for specific Big Data applications. We are capable of delivering timely results in the areas of basic market research, including surveys and focus groups, as well providing one on one analyst engagements under NDA.
Key areas where Frost & Sullivan can provide value include the following:
New Product and Services Solutions: We can support your organization in developing or deploying new Big Data and Analytics products and services that deliver greater customer value.
Business Model Transformation: We can support you in transforming your business to address the challenges and opportunities in the industry today and the upcoming years.
Customer Analysis: We can help identify specific customer needs and pain points through detailed surveys and data analyses.
Branding and Positioning: Frost & Sullivan can support your organization through an integrated marketing platform to more effectively launch and promote new products, services or business models.
Statistical Analysis and Forecasting: We can assess growth opportunities and market potential in new/specific customer segments, geographies and product/service areas.
Any question? Please email us and we'll respond within 48 hours psomers@frost.com
Growth Workshops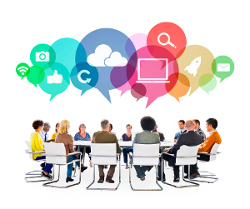 Frost & Sullivan can deliver a customized workshop to your organisation to highlight the emerging digital transformation trends, and identify the impact to your organisation. This is flexible around your needs, where we can attend your strategy day or workshop as an external expert keynote speaker, through to full facilitation of a workshop to ensure your delegates are fully engaged with opportunities and their relevance to their department. Full written follow-up insights and actionable strategies are provided thereafter. We have delivered such workshops for leading providers across the value chain (list available on request).

Mobile, Retail, and Location Analytics

Big Data and Analytics Core Products and Services

Business Process and Strategic Analytics

Social and Site Analytics

Customer Experience, Marketing, and Sales Analytics

Artificial Intelligence (AI)/Machine Learning/ Cognitive Computing

Internet of Things (IoT)

Real-Time Analytics
"The Stratecast BDA team is highly engaged and knowledgeable about the industry. Jeff Cotrupe's analysis of market needs, competition, and landscape have always been spot on and gone well beyond a typical 'competitive analysis'...he offered incredible new insights for my product roadmap and/or marketing strategy. Stratecast takes a true interest in the companies and products they work with and are always on the lookout for well matched opportunities for their clients even after the deliverables are complete."
"Jeff Cotrupe and the Stratecast BDA team have their finger on the pulse of this industry and have been a great source for information and research on the exploding mobile analytics and advertising market. I was part of a panel moderated by Jeff and it received excellent reviews from senior marketing executives from major brand marketers. I look forward to working with Jeff and Stratecast again."
One of the largest Big Data solutions providers in the world has engaged Stratecast | Frost & Sullivan for the creation of thought leadership white papers, videos, infographics, client snapshots, and more. This client credited Stratecast | Frost & Sullivan for increasing the quality of its client outreach efforts and helping to articulate a value proposition that resonates with potential customers.
After Stratecast performed a total addressable market (TAM) assessment, the client--an innovative provider of predictive 'what-if' scenario modeling solutions--eschewed its own previous estimates and literally 'took Stratecast's data to Wall Street,' obtaining Series A (initial round) funding to grow its operations.
After Stratecast | Frost & Sullivan wrote a prelicensed report for a top-10 provider in the ultra-competitive artificial intelligence/chatbots space, the client conducted Twitter and Facebook social marketing campaigns that drove thousands of targeted prospects to the landing page to download the report--providing a large pool of qualified leads to the client's sales organization.
Executive at a top-3 healthcare insurance provider: "Stratecast | Frost & Sullivan's BDA team exhibits a passion for the industry that shines through in its work. Jeff Cotrupe has a natural curiosity and comprehension for the business and thrives on the opportunity to share his insights with the community.
A new market entrant in the analytics space noted that Stratecast | Frost & Sullivan's efforts provided a piece that significantly improved the quality of its market collateral
Frost & Sullivan is the preeminent growth partnership firm when it comes to big data and advanced analytics. We have been a thought leader in this space since even before the term "big data" was in vogue. Our analysis includes countless of insights and our editorial calendar continues to identify and illuminate the latest cutting edge applications for this technology.
Companies that are even just considering big data or advanced analytics need to engage with Frost & Sullivan. Our industry leading analysts and insights can help ensure a successful implementation with fewer pitfalls. Technology vendors need to engage with Frost & Sullivan to understand the needs of the user community and the dynamics that drive this rapidly expanding market.
Additionally, our practice is highly focused on the analytics space and is deeply involved with the latest in advanced analytics including cognitive computing and artificial intelligence (AI). We talk to some of the leading thinkers in this space and are on the forefront of this exciting new wave of business automation.
For more information about this beneficial program, available as Frost & Sullivan Service ID 9A37-C1.