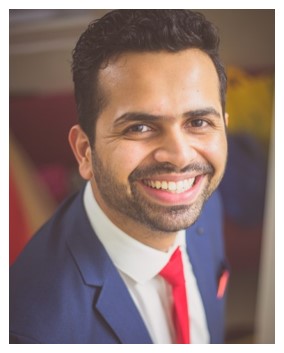 Team Leader – Chassis, Safety & Autonomous Driving, Mobility EIA London, UK
Functional Expertise
Automotive market research & consulting experience, leading Frost & Sullivan's practice in the Autonomous Driving Market:
-Assess and validate go-to-market strategies for products & services in the autonomous driving eco system.
-Scenario analysis and use case development for autonomous driving features and applications.
-Competitive intelligence and R&D benchmarking- OEMs, Technologies, Suppliers.
Industry Expertise
With a background in automotive engineering and industry experience through market research, consulting projects have spanned across various sub domains within autonomous driving to help clients reach their market objectives through precise project execution & logical reasoning. Some projects worked on are :
-Features evaluation of consumer preferences towards various autonomous driving applications
-Evaluating the potential market size for data monetization in the future of cars.
-Intelligent Mobility Solutions and New Business Models for automotive players.
What I bring to the team
Strong automotive technology background along with analytical and presentation skills.
Ability to understand client requirements and work as an engagement leader on strategic projects.
Team Management, leadership and creative thinking that help build visualisation tools for projects.
Career Highlight
Instrumental in the development of Frost & Sullivan' Global Autonomous Driving Research Practice
Awarded best Program Manager of the year for 2016.
Education
Masters in Automotive Engineering from the University of Bath, Bath, UK
Bachelors in Mechanical Engineering from the University of Kerala, India